Detail oriented with experience in software development, end-user support, hardware repair, and networking in Windows, Linux, and Mac OS environments. Passionate about the latest advances in technology and technology policy. Strong believer in disturbing the status quo and finding ways to constantly improve.
Employment History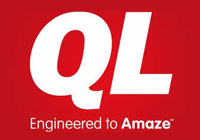 2013 - Present
Senior Software Engineer
Quicken Loans, Detroit, MI
Develop and maintain web applications and services in support of both public facing and internal business needs.
Build shared libraries, internal tools, and management systems.
Mentor and provide technical consulting to various development teams.
Contribute towards establishment of internal standards and best practices.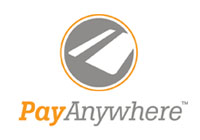 2012 - 2013
Software Developer
PayAnywhere, North American Bancard, Troy, MI
Develop and maintain web applications in support of both public facing products and internal business needs.
Collaborate with stakeholders to develop time-critical solutions and features in an agile team development environment.
Utilize modern best-practices and various open-source development tools and systems including PHP, Symfony, Apache, Linux, PostgreSQL, Assetic, Twig, and jQuery.
Diagnose bugs and develop patches for production deployed applications.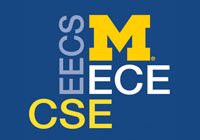 2006 - 2012
IT Consultant & Application Developer
University of Michigan, Ann Arbor, MI
Work with faculty and staff to plan and develop web applications to meet their business and research needs.
Provide software, hardware, and network support to faculty and students within the department of Electrical Engineering and Computer Science.
Diagnose and repair Windows, Mac, and Linux computer systems.
Design, maintain, and repair high-use meeting, conference, and video telephony rooms.
Train, manage, and schedule student employees.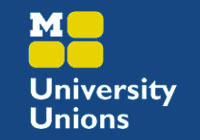 2005 - 2007
Audio & Video Technician
University of Michigan, Ann Arbor, MI
Provide audio and visual support to clients renting the building.
Perform live audio reinforcement and manage video presentations for large and small scale events.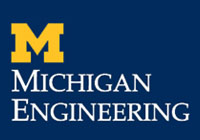 2004 - 2006
Computer Hardware Technician
University of Michigan, Ann Arbor, MI
Diagnose and repair laptop, desktop, and server hardware issues.
Perform Dell licensed warranty repairs.
Maintain CAEN computer labs throughout the College of Engineering.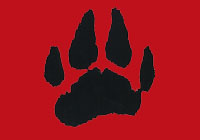 2001 - 2004
Computer Technician
Laingsburg Community Schools, Laingsburg, MI
Maintain network services, video production workstations, television broadcast studio, and high usage computer labs.
Diagnose and repair Windows and Mac based workstations.
Provide end user support for faculty and staff throughout the district.
Skills & Expertise
I have experience with a wide range of topics. Here's a relative ranking of my skill level in each.
Education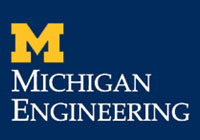 2011
The University of Michigan
Computer Science Engineering B.S.E.
Topics & Focus Areas
Web development (PHP/MySQL) and web service development (PHP, JSON/XML/Rest).
Smartphone application development (Android).
C, C++, JAVA, and Ruby application development.
Database driven developent.
Noteworthy Courses
Cloud Computing in the Commute (EECS 498)
Development for Smartphones (EECS 498, 499)
Web Datavases and Information Systems (EECS 484, 485)
Web Service Development (EECS 497, 498, 485)
User Interface Development (EECS 493)
OpenGL Computer Graphics (EECS 487)
Cryptography (EECS 475)
Artificial Intelligence (EECS 482)
Operating System Development (EECS 482)
Activities & Achievements
References
Full references are available by request.
"Matt has become an integral part of my research team... his [custom built] machines and advice [have] proven to be right on target. An exceptionally dedicated individual..." Client
"[We] have come to rely on Matt's expertise to come up with software and hardware solutions suited for individual facilty and staff needs. His ability to work easily with a team and communicate high level concepts skillfully makes him a great asset..." Former supervisor
"Matt has done excellent work for us; his ability to work independently to resolve difficult problems, patience and professional manner, and ability to quickly take on new challenges would make him an excellent [addition] to any organization..." Former supervisor